What care do I need to take for other teeth to avoid a Root Canal Treatment [RCT]?
NORMAL TOOTH STRUCTURE AND ITS LAYERS
To understand a root canal treatment (RCT) better, it is good to know something about the basic structure of the tooth. Tooth is like a coconut (outer shell is hard and inner core is soft) , inside the tooth, under the white enamel and a hard layer of dentin, is a soft tissue called the pulp. The pulp contains blood vessels and nerves of the tooth. When a tooth gets decayed, the infection spreads from enamel through dentin to pulp causing injury to the nerve and blood supply of the tooth which results in need of a RCT for the tooth.
WHAT IS A DENTAL FILLING?
A dental filling is a way to restore a tooth damaged by decay / cavity back to its normal function and shape. When a dentist gives you a filling, he or she first removes the decayed tooth material, cleans the affected area, and then fills the cleaned out cavity with a suitable high quality filling material.
By closing off spaces where bacteria can enter, a dental filling also helps prevent further dental decay. Materials used for fillings include porcelain, a composite resin (tooth-colored fillings), and an amalgam (an alloy of mercury, silver, copper, tin and sometimes zinc). Dr Shah at ivories dental clinic in bodakdev ahmedabad is considered to be the best specialist dentist for onlay fillings in gujarat.
HOW DO I KNOW IF I NEED A DENTAL FILLING?
Your dentist can detect whether you have a cavity / infection that needs to be filled /ceased. During a routine dental check-up, Dr Shah will use a small mirror and an explorer to examine the surfaces of each tooth and detect the possible areas of decay. If you have symptoms of sensitivity to drinking hot/ cold beverages or pain during eating, you may suspect a dental problem.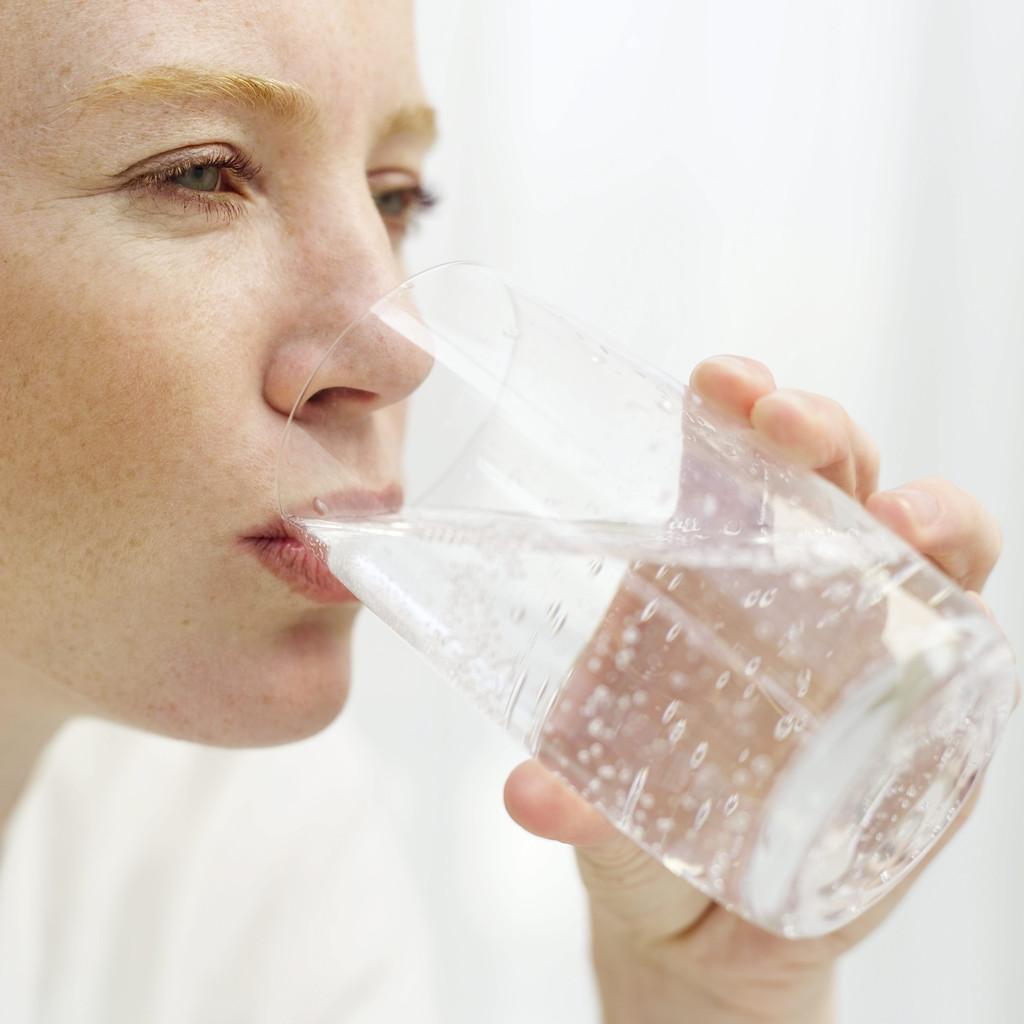 I HAVE NO PAIN IN MY TOOTH WHATSOEVER. IT IS SHOWING BLACK DISCOLOURATION THOUGH. WHY HAVE I BEEN ADVISED A DENTAL FILLING FOR THE SAME?
A tooth with dental decay/ infection in its initial layers does not cause any sensitivity or dental pain to the patient during eating, chewing, drinking hot and cold. Because of this reason, a patient may not feel the need for the treatment. But the fact is that when the decay is in its initial layers ,there are no nerves involved and therefore no pain is there. If this decay is allowed to spread deeper, it reaches the deepest layer of the tooth which contains the nerves and blood supply of the tooth. By this time ,an extensive amount of tooth structure is dissolved and destroyed. Then a dental filling can no longer suffice. A root canal treatment may be required. In some extreme cases, a tooth may not be saved by all means due to enormous destruction.
WHAT HAPPENS WHEN YOU GET A DENTAL FILLING?
If your dentist decides to fill a cavity, he or she will first remove the dental decay and clean the affected area with a water-jet drill. The cleaned-out cavity will then be filled with any of the variety of materials described below. Anything that looks abnormal will then be closely checked with special instruments. Dr Shah may also X-ray your entire mouth or a part of it. The type of dental treatment to be choosen will depend on the extent of damage caused by dental decay/cavity.
WILL IT BE PAINFUL TO GET THE DENTAL FILLING PROCEDURE DONE at Ivories Dental clinic in satellite ahmedabad?
The procedure at Ivories dental clinic in satelilte ahmedabad is comfortable to be carried out without making the tooth numb with local anaesthesia injection. During the removal of decay with water-jet drill, there will be mild discomfort for a period of just 5-10 seconds. After the decay is removed, the filling procedure does not cause any pain. They have been reviewed as the best painless dentist in ahmedabad for tooth coloured fillings in ahmedabad on various internet forums like justdial.com, burrp.com ,google plus , etc.
CAN THE DENTAL FILLINGS BE DONE ABSOLUTELY PAINLESSLY at ivories dental clinic ?
Yes. With the advent of soft and hard tissue laser dentistry, the decay may be removed absolutely without pain with a laser drill. Ask Dr Shah for further details.
WHICH TYPE OF DENTAL FILLING IS BEST?
No one type of filling is best for everyone. What's right for you will be determined by the extent of the repair, whether you have allergies to certain materials, where in your mouth the filling is needed, and the cost. Considerations for different materials include:.
Amalgam (silver) fillings are resistant to wear and relatively inexpensive. However, due to their dark color, they are more noticeable than porcelain or composite restorations and are not usually used in very visible areas, such as front teeth.These are not the usually preferred choice for dental fillings in current times.
Composite resins are matched to be the same color as your teeth and therefore used where a natural appearance is desired.
Porcelain fillings are called inlays or onlays and are produced to order in a lab and then bonded to the tooth. They can be matched to the color of the tooth and resist staining. A porcelain restoration generally covers most of the tooth and is a bit costlier than other options.
WHY HAS DR SHAH CHOSEN TO AVOID THE USE OF MERCURY SILVER FILLINGS (AMALGAM)?
Our commitment to state-of-the-art, advanced dentistry, precludes the use of silver filling material (called amalgam) to restore your teeth. These are some of the reasons why:
Amalgam or "silver" dental fillings contain 50% mercury.
Mercury is a one of the most toxic substances known on earth. World renowned mercury toxicologists state that no amount of exposure to mercury vapor can be considered harmless.
There are no studies proving that amalgam is safe when placed in the human body. In fact, amalgam has never been subjected to FDA testing. If it were being introduced today, it is highly unlikely that it would ever receive FDA approval as a dental device.
Scientific research has demonstrated that mercury, even in small amounts, can damage the brain and nervous system, heart, lungs, liver, kidneys, thyroid gland, pituitary gland, adrenal gland, blood cells, enzymes and hormones. Mercury is also known to suppress the T-cells of immune system by as much as 100%.
Mercury readily passes through the placental barrier in pregnant women and can cause permanent damage to the brain of the developing baby. Mercury appears in the amniotic fluid just two days after placement of an amalgam filling in a pregnant woman. Mercury is also concentrated in breast milk.
Mercury vapor is continually released from mercury dental fillings. The release of mercury can be increased as much as 15-fold by chewing, brushing, eating acidic foods and drinking hot liquids.
Mercury vapor released from amalgam fillings is rapidly absorbed and accumulated in body tissue.
WHAT ARE THE ALTERNATIVES TO MERCURY SILVER FILLINGS ?
Mercury fillings saved many teeth from extraction and they provided great service to the dental field for a long time. But today's materials are far superior and look like real teeth, allowing dentists to provide true restorations. There are outstanding alternatives to mercury fillings. For small cavities, tooth colored, composite resin fillings are excellent. For larger problems, there are options such as reinforced porcelain or resin inlay , onlays and crowns that are custom fabricated in a dental laboratory. These materials are beautiful and can be bonded to a tooth so the final result is as strong as the natural tooth.
WILL THESE DENTAL FILLINGS COME OUT OR FRACTURE EVER WHEN I EAT HARD FOOD?
No. The dental filling materials chosen for filling the cavity in your mouth are of the highest quality international standards. They have been tested and certified for their strength and adhesiveness with tooth structure.
HOW OFTEN DO I NEED TO GET MY PREVIOUSLY DONE DENTAL FILLINGS CHECKED WITH YOU?
The dental fillings will be checked for the integrity during the routine dental check up done yearly for the old fillings, caps, and most importantly other healthy teeth and gums.
CAN THE DENTAL DECAY IN ONE TOOTH SPREAD TO OTHER?
Yes. The decay may lead to destruction of other teeth and surrounding areas of jaw bone at a later stage.
WHAT ARE THE ADVANTAGES OF GETTING A DENTAL FILLING TIMELY DONE IN A DECAYED TOOTH ?
Yes. The decay may lead to destruction of other teeth and surrounding areas of jaw bone at a later stage.
Extensive root canal treatment is avoided
Cost factor is reduced
No. of dental visits is reduced
Spread to other teeth is controlled.
Tooth and the entire side is brought back to function
Esthetics of the tooth (looks) is regained
WHAT ARE THE CONSEQUENCES OF DELAYING THE FILLING TILL THERE IS NO PAIN ?
If a person waits for the pain to happen in a decayed tooth, by the time pain occurs, a lot of tooth structure destruction would have already happened . At that point of time, the tooth may not be saved with a dental filling. Then an extensive procedure (multiple visits + more cost) like dental Root Canal Treatment or an extraction /removal of the tooth may have to be done to get rid of the dental infection followed by replacement with an artificial tooth.
WHAT CARE DO I NEED TO TAKE IN ORDER TO AVOID SUCH DECAY FOR OTHER NORMAL TEETH?
Reduce the consumption of sugar containing food
Reduce the consumption of food in between meals
Brush twice daily (one in the morning and once before going to bed)
Use a dental floss thread to clean areas between the teeth
Go for routine dental check up every year
Use a soft-medium consistency brush
Use the correct method of brushing
Avoid acidic beverages
HOW TO PREVENT ACID DAMAGE?
Acid damage (known in the trade as acid erosion) is the damage that happens to teeth as a result of the action of acid on them.
WHERE DOES THIS ACID COME FROM?
The acid can come from either of two sources:
Inside the person – stomach
Outside the person – food or drink.
WHAT DOES IT DO?
The acid 'corrodes' the enamel and dentine where it comes in contact with them. This shows as corrosive wear marks on the teeth. Enamel (the outer layer or surface layer of the tooth) 'corrodes' with acid at a slower rate than dentine (the layer underneath the enamel). This gives the characteristic 'wear' marks associated with acid erosion.
How to prevent toothbrush abrasion
Toothbrush damage is known in the trade as toothbrush abrasion and is the damage to teeth and gums that results from the use of excessive force in brushing, usually using a hard toothbrush.
In a way this is the condition of people who care too much. Somehow they get to think that unless they really go at it with gusto they won't do a good job. This is a kind of over-zealous enthusiasm where the excess energy actually becomes destructive.
WHAT IS THE SOLUTION?
The acid can come from either of two sources:
We simply need to change the way we think about brushing.
Instead of thinking -
This job is difficult to do
I need an aggressive approach
There is harsh action needed
I need a good hard brush
Think instead
This job is EASY
I will be GENTLE with a SOFT brush
I will TAKE MY TIME
I will NEVER use a HARD brush.
This change of mind coupled with the change of behaviour and a soft brush is all you need to prevent toothbrush damage.
The solution could not be easier!!
WHICH TOOTHPASTE IS CONSIDERED TO BE BEST FOR MY TEETH?
Contrary to the tall claims made in the advertisements, A toothpaste does the least to protect your teeth from dental infection. It is the correct method of brushing and the eating habits which make the maximum impact on the occurrence and prevention of dental decay. Any good brand toothpaste with a mild quantity of fluoride and triclosan is good enough for a day to day cleaning and mouth freshening effect.