WHAT HAPPENS DURING A ROUTINE / INITIAL DENTAL CHECK-UP at ivories dental clinic in bodakdev ahmedabad?
COMPLETING A SHORT MEDICAL / DENTAL HISTORY QUESTIONNAIRE
MEETING THE DOCTOR DENTISTS : DR SHAH & IVORIES TEAM
VISUAL EXAMINATION OF MOUTH
DENTAL CHARTING
THE INTRA-ORAL PEN-SIZED CAMERA
DIGITAL X-RAYS WITH INSTANT REPORTS
DIAGNOSTIC STUDY PLASTER MODELS
PERIODONTAL PROBING
MEDICATIONS FOR INITIAL MANAGEMENT OF DENTAL PAIN
PATIENTS WITH EXISTING DENTURES, FILLINGS, CERAMIC TEETH, DENTAL IMPLANTS

What Happens During a routine / initial Dental Check-Up?
The first examination / consultation appointment is usually made via a phone call from the patient. Although these days, contact can often be made by e-mail, too. Any initial queries that you have can be answered and you can also let the dentists at Ivories Dental Clinic & Implant Center know of any problems you have experienced in the past.
a patient would think of a dental appointment only when he/she faces any dental pain or bleeding from gums or swelling etc. But our honest advise would be :
DO NOT WAIT FOR THE PAIN TO HAPPEN
AS THEY SAY : PREVENTION IS BETTER THAN CURE
Completing a short medical / dental history questionnaire
One wouldn't like to be too early for the appointment as he/she might have to sit around and wait and that can add to any nervous feelings one might have. Arriving 10-15 minutes before the actual appointment time is good as Dr Shah will probably want you to look through a medical history / dental questionnaire, and fill out any details. It's quite important then to have the details of any medications that you are currently taking and any major illnesses or operations that you have had in the past. It may have an important implication on any medication or dental treatment that Dr Shah might want to prescribe for you.
Meeting the doctor dentists Dr Shah & "ivories" team
The associate dentist at ivories dental clinic in satellite ahmedabad or ancillary staff should acknowledge your arrival in the waiting lounge cum patient education corner and guide you for the initial case paper work . This is your opportunity to discuss your fears and give your input, for example, if you would prefer that at your first consultation appointment the doctor dentists should not poke at your teeth, or if you can't handle the thought of sitting in the chair, then make that known before you start.
Communicate with the specialist dentists, tell them what you feel (un)comfortable with and they may be able to suggest ways to help.

Visual examination of mouth
Is to check your teeth as well as your gums
to relate with the chief complaints as put down by the patients first
To then look for decay / cavity in other teeth
For missing teeth and related disturbances
Yellowish stains / tartar / plaque / calculus like layers developing on teeth and gums
Bleeding gums / gum disease and any other potential problems that you should know about which are important for your health.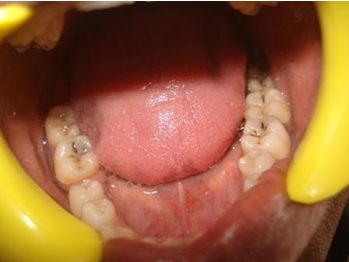 Dental charting
Is to check your teeth as well as your gums
to relate with the chief complaints as put down by the patients first
the specialist dentists will count around your teeth
make a note of any fillings that are present,
teeth that are missing and
wee holes / cavities with active decay in your teeth or areas that they want to keep an eye on.
This 'charting' as it is called is recorded on either case paper notes or on a computer screen.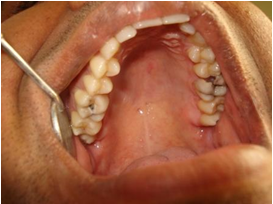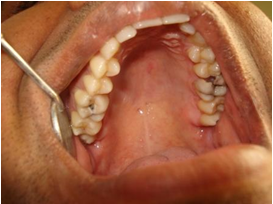 Digital X-rays with instant reports
Digital X-rays are still an important part of any dental examination to help diagnose any dental problem like
decay,
crack,
cavity,
abscess like swelling,
root pattern under the surface or around the foundations of the teeth.
NEWER DIGITAL X-RAYS are now possible at IVORIES DENTAL CLINIC & IMPLANT CENTER and will come up immediately on a computer LCD screen much more quickly than the normal x-ray developer. The film placed in your mouth tends to be slightly bulkier, however the radiation dose is 80% lesser than routine dental x-rays because of which they are totally harmless to the patients and the doctor dentist and their ancillary staff as well.
In some dental clinics take a full-mouth series (FMX) of x-rays, consisting of 4 bitewing xrays and 14 periapical xrays (showing the tips of the roots and supporting bone). This is usually done as a part of yearly diagnostic routine dental check up in some dental clinics.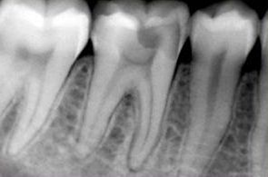 Periodontal Probing
To check if bleeding gums are there which may indicate the presence of gingivitis or gum disease.
To check accumulation of calcium deposits on the teeth [plaque + calculus or tartar].
To check the need for cleaning and polishing (non-abrasive) for you as part of your dental rejuvenation.
Other areas of your mouth
It's a purely visual check to make sure everything is healthy in the skin inside the cheeks. (unless otherwise in patients with habit of smoking and tobacco-pan-masala chewing).
DIAGNOSTIC STUDY PLASTER MODELS
Is about recording your teeth with chewing gum like material
To prepare hard variety plaster of paris diagnostic study models,
So that specialist dentists can analyze the cause of problem and envisage a treatment plan
To explain the same to the patient and their relatives with teeth shown inside out with a 3D model.
Having most of the information that the doctor dentist needs now, he can give you a run-through of his findings, and answer any questions that you may have. The specialist dentist should be able to give you a rough idea on how many appointments you will require and estimate a cost for your dental treatment.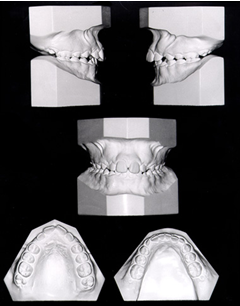 MEDICATIONS FOR INITIAL MANAGEMENT OF DENTAL PAIN
PATIENTS WITH EXISTING DENTURES, FILLINGS, CERAMIC TEETH, DENTAL IMPLANTS :
A routine dental check up is equally important for patients who have already got their dental treatments done like
DENTURES [to check the status of fittings of the dentures and health of gums] ,
FILLINGS [to check the tightness of the fillings and no possibility of microleakage around them] ,CERAMIC TEETH [ to check if there is food accumulation around them and to check for microleakage around them]
To check the need for cleaning and polishing (non-abrasive) for you as part of your dental rejuvenation.