What can I do for the replacement of my missing teeth ?
Why is it important to replace my lost teeth?
What is the procedure for getting new teeth fixed?
What is a dental implant?
Is dental implantation a successful way of replacing missing teeth?
What is a dental bridge ?
What is a replacement crown?
Missing teeth are invariably associated with a poorer diet. Quality of life clearly deteriorates when individuals are forced to limit food choices, and the foods chosen do not provide optimal nutrition.
Here are a number of options after you have teeth removed.
Do nothing - accept the space and leave it empty as many people do (ignoring the undesirable consequences).

FIXED TEETH WITH DENTAL IMPLANTS
Implants are the best replacement option for placing one or more or all new teeth. These are metal 'anchors' placed in your jawbone. Dentures or ceramic fixed teeth are fixed on top of the implants.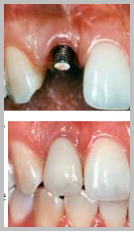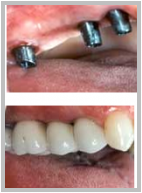 PERMANENTLY FIXED TEETH
Dental Bridges can replace missing teeth. These are artificical teeth fixed onto neighbouring natural teeth with permanent dental adhesive cements.


BEFORE TREATMENT AFTER TREATMENT
REMOVABLE DENTURES
These are removable by the patient and have to be removed and worn on a daily basis for maintainance of denture and gums.


THE MOST APPROPRIATE TREATMENT WILL DEPEND ON THE NUMBER OF TEETH THAT ARE MISSING, WHERE THEY ARE IN YOUR MOUTH AND THE CONDITION OF ANY REMAINING TEETH. DR ALAAP SHAH AT IVORIES DENTAL CLINIC & IMPLANT CENTER WILL HELP YOU DECIDE WHICH OPTION IS BEST FOR YOU.
Why is it important to replace my lost teeth?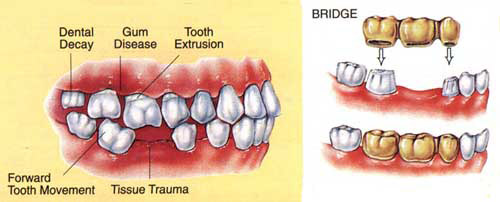 Lost teeth have to be replaced, or the consequences may be painless but severely harmful
PLEASE PUT ARROWS IN FRONT OF THESE FOLLOWING POINTS.
Chewing efficiency and overall health can be affected with direct effect on digestive system

Choice of food becomes limited due to inability to bite on hard food.

The looks or appearance of the front teeth and the overall smile can deteriorate.

Teeth neighbouring the spaces may drift and tilt into them.

Teeth in the opposite jaw, over the space, can grow longer because there is no opposite tooth to bite against, and restrict each other in their own domain.
Missing teeth and titing of neighbouring teeth

Restoration of bite with fixed teeth
What is a dental implant?
VISIT THE LINK DENTAL IMPLANTS
Is dental implantation a successful way of replacing missing teeth?
VISIT THE LINK DENTAL IMPLANTS

3. What is a dental bridge? What is the procedure for getting new teeth fixed?
A dental bridge for replacing one tooth is a 3 unit structure, which has caps on neighbouring supporting teeth on either side of a space,and replaces a missing tooth or teeth of the space.

It is called a "bridge" because it spans the gap between two normal teeth. It is not removable by the patient.

A bridge is a natural-looking replacement for missing teeth. It matches the neighbouring teeth.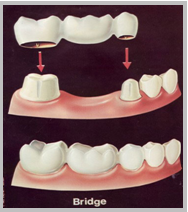 Bridge + shaped Teeth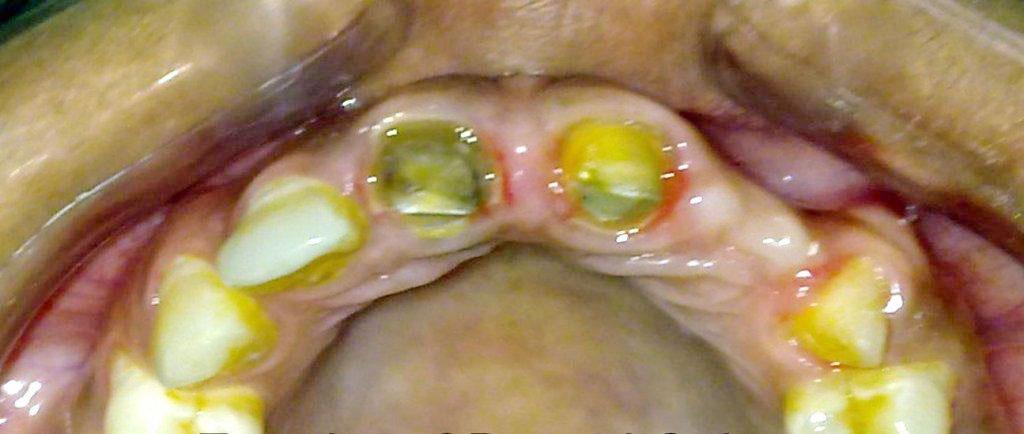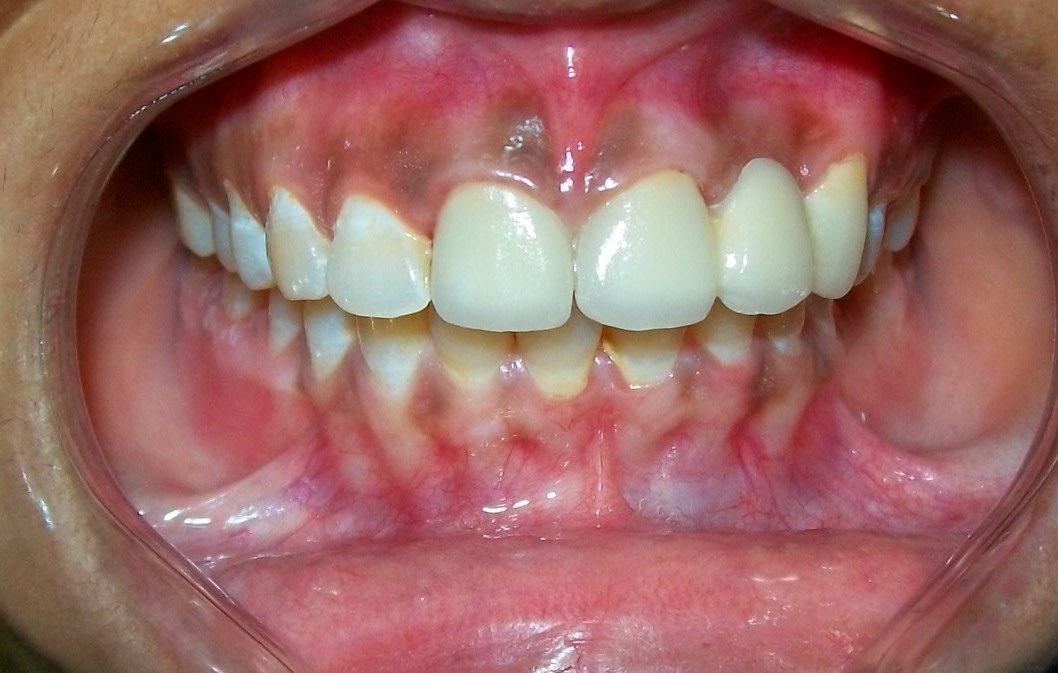 OLD UGLY CERAMIC TEETH ESTHETICALLY DESIGNED NATURAL LOOKING CERAMIC TEETH
What is better : fixed teeth or removable dentures ?
It all depends on individual case factors. For a given situation, where healthy natural teeth are present on both sides of a missing tooth, ceramic fixed teeth is definitely a better choice to make as it does not have to be removed on a daily basis and it is of the same size as previous natural tooth being replaced.

5. What is a replacement crown / Ceramic cap - cover / metal cap - cover / zirconia cap?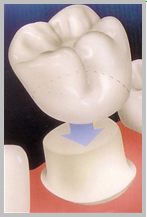 What situations would I need a cap or a cover in my tooth?
Badly broken tooth

Root canal treated tooth with a large unsupported filling

Restoration of vertical height of tooth
Will the ceramic / metal cap ever come out while eating?
The permanent Cap or cover or crown is fixed on to the tooth with a permanent adhesive cement of the highest international quality. It does not come out while eating or chewing food in most situations.
Will the cap or cover be matching with my other natural teeth?
Yes. The ceramic cap with its advancements in the form of VITA ceramic, Aluminous ceramic and Swedish zirconia ceramic teeth it is now possible to match the cap with natural teeth in a way that no one can recognize your artificial cap or cover. The alternative metal cap will not match with the natural tooth.
Do I have to avoid eating anything on my capped tooth?
One must avoid highly sticky food like an éclairs chocolate or caramel containing chocolates. If its a bit old, they have a tendency to stick to the cap and debond it. Else rest of the food stuff should be fine for eating or chewing with capped tooth.

What is a Removable Partial denture?
A partial denture is which is removable at patient's will and can be used to replace one or more missing teeth. A partial denture is a framework (plate) with a number of artificial teeth on it.
There are different types of partial dentures, but they commonly include a metal and/or plastic plate with plastic or porcelain artificial teeth. Partial dentures often have metal clasps. Where possible, these clasps are hidden so that they can't be seen when you smile or talk and at the same time gain retention from teeth.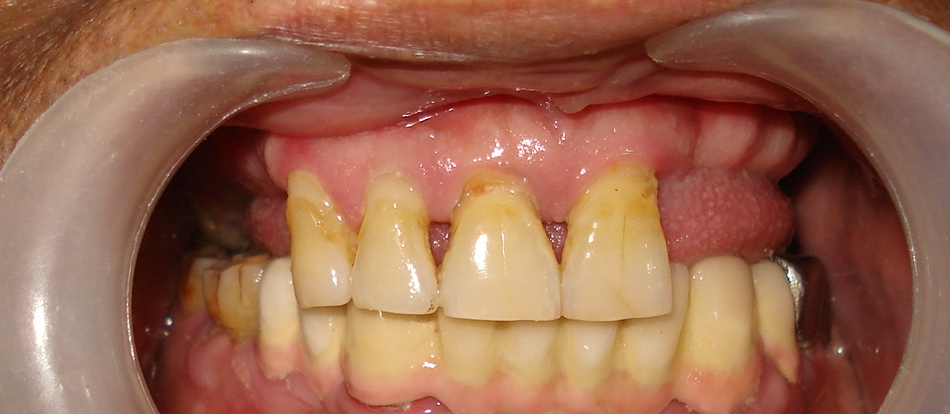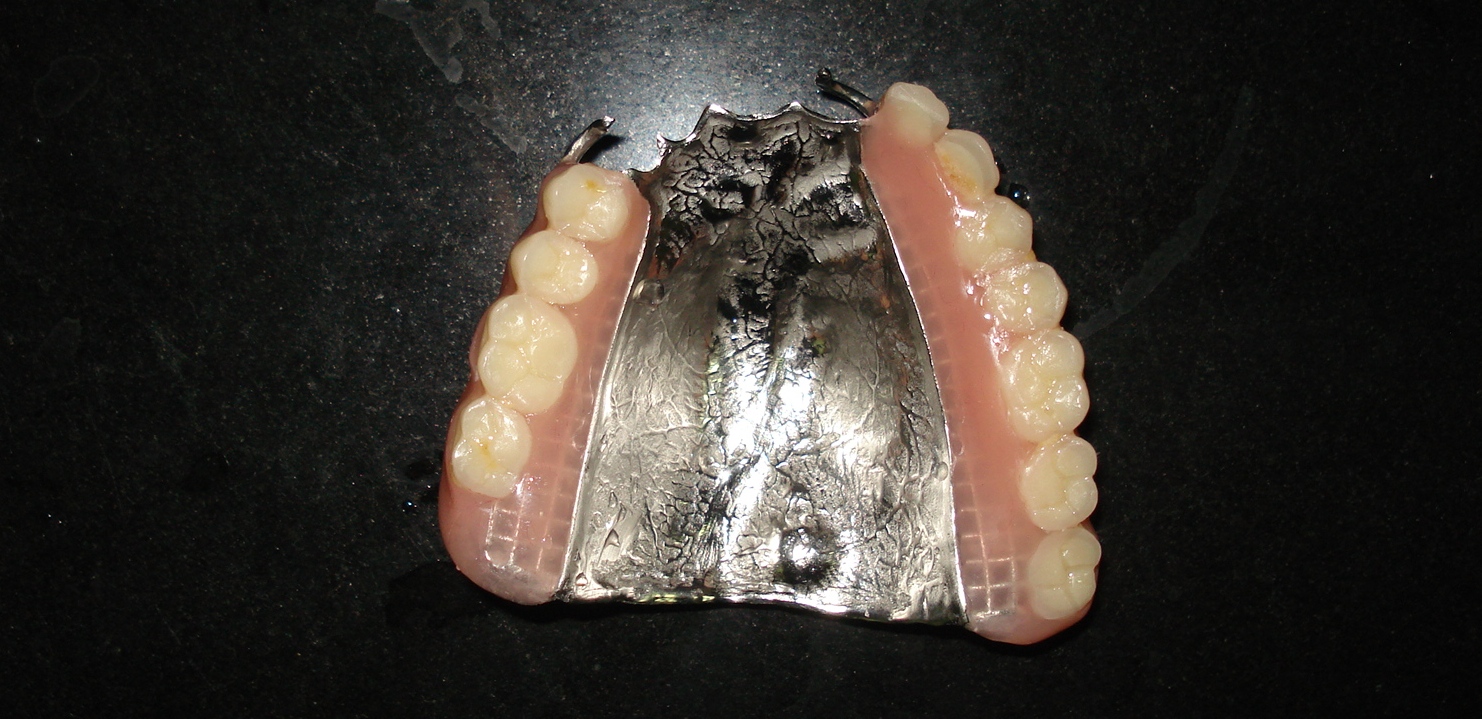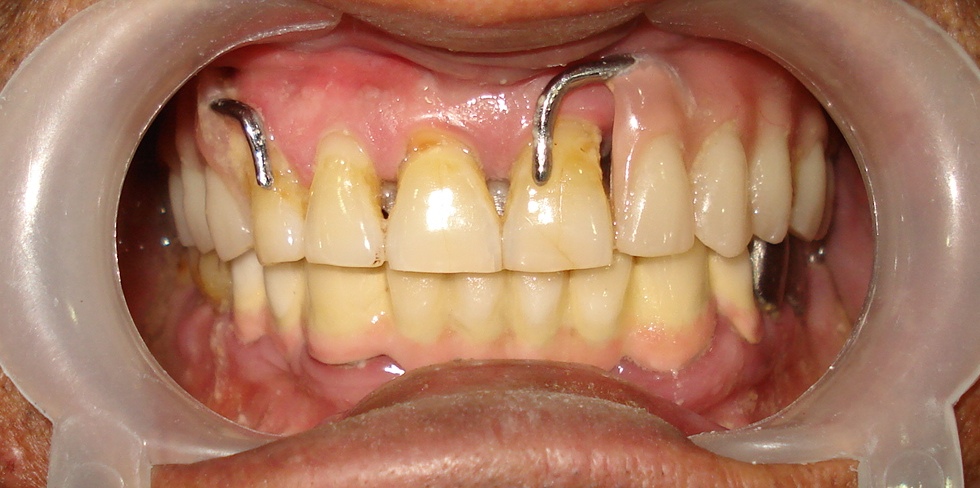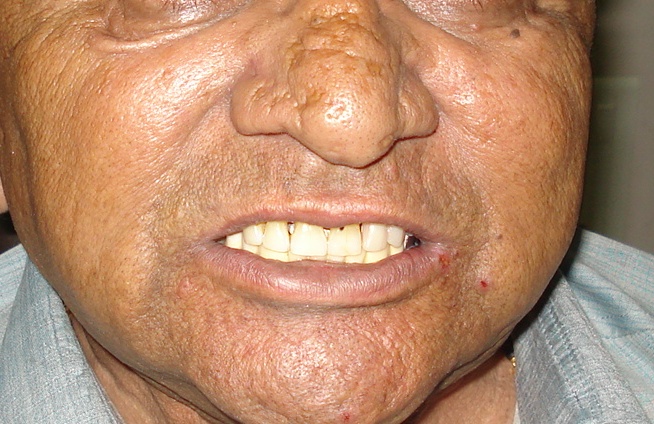 Why choose removable partial dentures?
Removable partial dentures are less complicated to make, and less expensive than fixed bridges and implants.

They can be functional and can improve your appearance.

Missing teeth are often replaced with removable partial dentures.

They are clasped to the remaining teeth to make them firm, and can be removed by the wearer at their wish.
What is flexible denture ?
Flexible denture is the latest treatment option for teeth replacement of short span in the form of a removable denture with a flexible rubber like material which is to wear and provides a snug fit in the mouth.
Its acceptance level in the patients is much more than a conventional acrylic or plastic denture.
What is the pure indication of a removable partial denture?
When fixed teeth are not possible with dental implants due to less bone, or fixed ceramic teeth are not possible due to unhealthy neighbouring natural teeth , removable partial dentures work in best of the interests for the patient.
What is the drawback of a removable denture ?
It cannot be fixed or worn permanently. It has to be removed and cleaned on a daily basis. Where as fixed teeth are permanently adhered in the mouth.
Removable denture contains a plate for the support of the artificial teeth which asks for adjustment from the tongue and surrounding tissues of mouth during speech and chewing which may last upto a couple of weeks.
It has a bit of a foreign body feeling. Whereas fixed teeth are of natural teeth size and shape and no extra bulk is there which facilitates its easy and fast acceptance in the mouth.
Removable Full dentures
Full (or 'complete') dentures are needed when you have no teeth left in the upper or lower jaw. They are usually made of a plastic plate with plastic teeth.